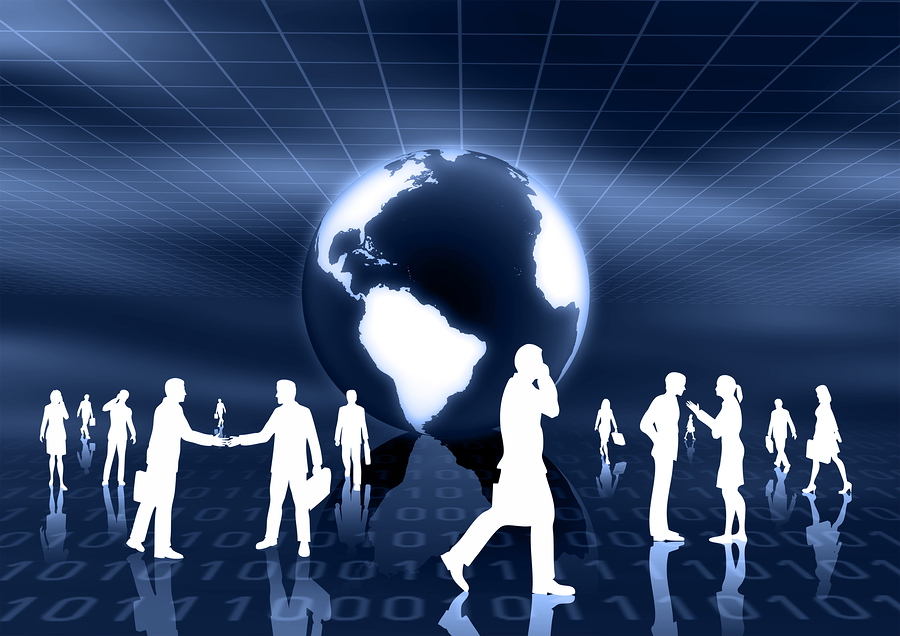 The business world is constantly evolving, especially high-tech companies and businesses that rely on internet connections to sell and distribute their products.  Based on where things were going in 2017, there are a few solid business internet trends that will probably play out further in 2018.
The Internet Of Things Will Expand Into Business Offices
The Internet of Things is the term used to describe the way devices that used to stand on their own now come with internet connections that let users turn them on and off and change settings remotely.  With extra sensors, they can also gather information they couldn't before:  a smart refrigerator can show you the shelves with tiny cameras, or a smart scale can track your weight gains and losses over time.  Many businesses can benefit from these precise, real-time measurements, and those that take advantage of the Internet of Things can get an edge over the competition.
Online Security Will Become Essential
The last few years have seen a lot of high-profile data breaches thanks to the way major companies have been letting their security standards slip or stay outdated.  These breaches highlight the growing importance of online security, especially with how cloud computing and the Internet of Things is increasing the amount of information available and the number of hackable security devices.  Companies big and small need to stay proactive when it comes to security and 2018 may be the turning point when more companies really invest in their security systems.
The Demand For Faster Speeds Will Grow
The speeds most businesses have today are much faster than what they used to be, but as file sizes and online traffic continue to grow, so does the need for a faster connection.  Fiber-optic cables are spreading throughout a growing number of cities, giving businesses and residents speeds of 1 Gbps or even faster.  That speed lets home and business internet users access cloud services and distribute online products much faster than before.
JumpFiber is doing its part to improve speeds in San Antonio, and we offer simple, symmetrical fiber connections to businesses and residential property managers throughout our service area.  So if you live in our area and you want to see what a fiber connection can do for your business internet, sign up with us today.