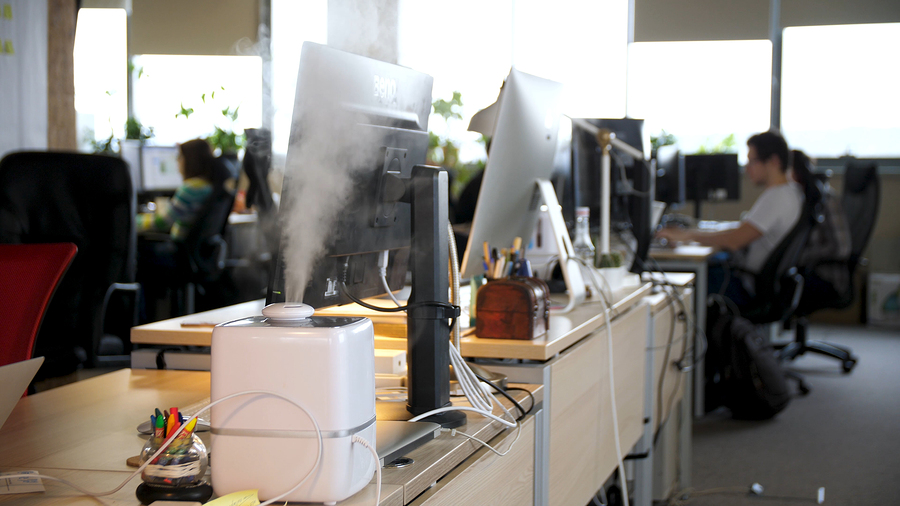 Let's say you operate a local restaurant.  You make some good food, but you don't offer takeout and you don't deliver.  Or maybe you run a consignment store:  artists come in to sell their creations and customers come in to buy them.  Your inventory is always changing, so you don't see a reason to advertise anything particular.  In both cases, it doesn't look like you'd have much use for the internet, but it can be a big help to your business.
Advertising
The internet is a prime place to advertise, and that's true whether you're a local store with one location or an international conglomerate that makes billions of dollars every year.  You don't have to pay much to hire a graphic designer to build you a decent website, and on it you can describe what makes your business worth visiting.  With that kind of information, more people will be willing to visit your store in person.
Reviews
Sites that let users review businesses are very important when it comes to controlling your reputation.  A few bad reviews on Yelp or Google could really hurt your traffic numbers, and while you can't delete them you can at least respond to them and let the reviewers know that you're working to fix things or they came in at just the wrong moment.
Electronic Payments
Even if your business doesn't have an online connection for anything else, you should have a business internet connection for processing credit cards, debit cards, and smartphone wallets.  Cash is becoming so uncommon at this point that even classic cash-only businesses like diners are now accepting electronic payments.
Social Media
No matter what your personal thoughts are about social media or how you use it personally, social media is important as a way to keep your business visible and relevant online.  It gives you a place to interact directly with your customers, it lets you promote special events and limited-time products, and you can show off what you have to offer by uploading pictures and videos.  Social media posting isn't the same as advertising, but they work well together.
Even if you have no way and no reason to sell anything online, it can be very important to have a good business internet connection.  Aside from processing payments quickly, it lets you upload content from your business quickly and monitor things like review sites from your place of business.  No matter what kind of business you run, a good business internet connection is essential.