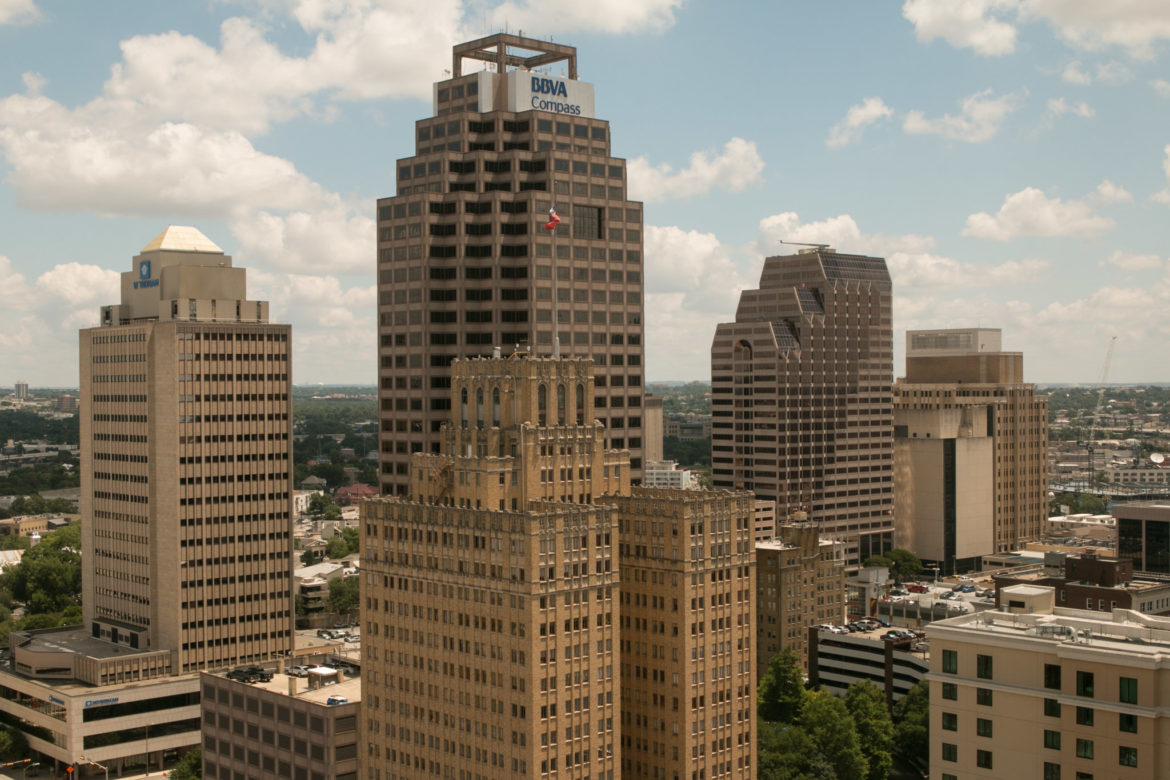 Blazing fast connectivity to the internet is not typically available in most American cities, as many still lack high-speed fiber-optic networks. One local telecommunications startup has decided to address this by bringing faster downloading and uploading speeds to San Antonio's urban core.
Jump Fiber will soon offer high-speed internet connectivity in select buildings in downtown San Antonio. Local tech executive and co-founder Corky Roth launched his San Antonio-based internet service company in March to sell internet access in markets underserved by large telecom competitors such as AT&T and Spectrum, formerly Time Warner Cable Internet.
High speeds for internet access depend on how you are connecting. It ranges from downloading speeds of less than 1 megabit of data per second (Mbps) to 50 Mbps and uploading speeds anywhere from  0.2 to 6 Mbps using wireless access on your cell phone all the way up to 1000 Mbps or 1 gigabit per second speed when using a fiber network. A useful chart to compare connection speeds can be found here.
After more than 20 years working in telecommunications for AT&T and Time Warner Cable, Roth created Zoom Broadband in 2011, a high-speed, fixed-wireless internet company in Northeast Texas to serve the rural internet market. Roth decided to establish the urban-focused Jump Fiber after seeing a market opportunity in San Antonio.
"The momentum is building for San Antonio to be a leading tech city in the U.S.," Roth said. "The foundation [for this] is getting high-capacity access to all locations."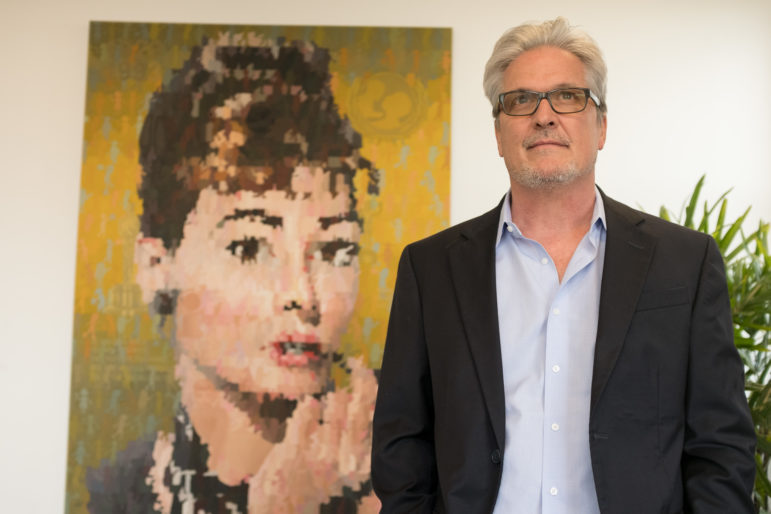 This is Jump Fiber's target market: cities across Texas that lack widespread access to gigabit internet, the fastest internet connectivity. Jump Fiber plans to adopt a hybrid approach, using both fiber networks and wireless broadband technology to create an integrated network of internet connectivity. Wireless broadband is technology that provides high-speed wireless internet access over a large area.
"We are a carrier class system delivering reliable service and fiber-like connection speed without relying on fiber or cable exclusively," Roth said. "We felt that we could fill those gaps in places where AT&T and Spectrum would not due to the cost of putting in fiber and getting permits, such as in certain older buildings downtown."
The telecomm industry trend in high-speed internet connectivity has moved toward using a hybrid fiber optic and wireless broadband network.
Fiber can be installed more easily in new construction, but it can be expensive, time consuming, and requires permitting, especially if it's retrofitted into older buildings. For those, wireless internet is a viable high-speed internet option at about one-third the cost of installing fiber cable in an existing structure.
Google Fiber adopted this hybrid strategy last year after acquiring the wireless internet company Web Pass. The fixed-wireless company Web Pass provides high-speed internet in dense urban centers of cities such as Chicago and Miami. Google Fiber has paused city-wide installation of fiber in San Antonio after encountering local objections to the building of fiber huts.
Jump Fiber's goal is to build a ring or network of wireless connections in downtown commercial and multifamily residential San Antonio buildings, starting with the Weston Centre. The target date for high-speed internet connectivity in the Weston Centre is the end of July, with other downtown buildings coming online over the next year.
Roth plans to employ a new technology called G.fast that enables high-speed data delivery over an existing cable network or by using decades-old telephone wiring. The technology provides high speed internet access over very short distances that would connect the customer wirelessly to the edge of the telecommunications service provider's network.
Leveraging existing cable or wiring and transmitting over the short distances more typical in a dense urban area makes high-speed internet access more feasible in a city's downtown.
"G.fast allows me to offer high speed and makes the cost model work in older buildings like the Milam," Roth said. "Using G.fast is roughly one third the cost of building a new fiber connection to the building."
The wireless system will be used to connect two fixed locations such as one building to another building. The high-speed internet moves across these short connections and the signal bounces from the tallest building down to other locations.
Roth's company is in the process of finalizing its first fixed-wireless system on top of the Weston Centre, downtown's tallest building. The fiber connection at the Weston Centre will add redundancy to its role as the center of the ring, with the rest of the connections using both fiber and wireless technology for high-speed connectivity. Jump Fiber also plans to lease access to existing fiber networks downtown.
"As the tallest building in downtown San Antonio, Weston Centre was a natural fit for the installation of Jump Fiber," said Mona Ghawi, Weston Centre's president. "We are excited to be at the center of this advanced high-speed internet network."
"Right now, many internet providers do not provide uploading capacity that is as fast as downloading," Roth said. "With so much cloud computing, it's important for customers to have symmetric high speeds for both."
Jump Fiber plans to offer internet packages starting at 50 megabits per second (Mbps) bandwidth for both uploading and downloading up to 1,000 Mbps or 1 gigabit per second for both.
For San Antonio's downtown district, AT&T and Spectrum both offer speeds up to 50 Mbps in downtown's zip code of 78205. Grande Communications has service up to 100 Mbps but in only 39 percent of the zip code area.
"We plan on going head to head with AT&T and Spectrum," Roth said. "Not only are we on par with pricing, we can offer high-speed uploading and downloading. A cable company cannot offer those symmetric speeds."
Jump Fiber said it plans to hire more than a dozen employees for customer service, sales, and network operations to field technicians. Jump Fiber's co-founders include Paul Miner, Jump Fiber's chief technology officer, and Ron Clark, chief operations officer.
Iris Gonzalez | Rivard Report