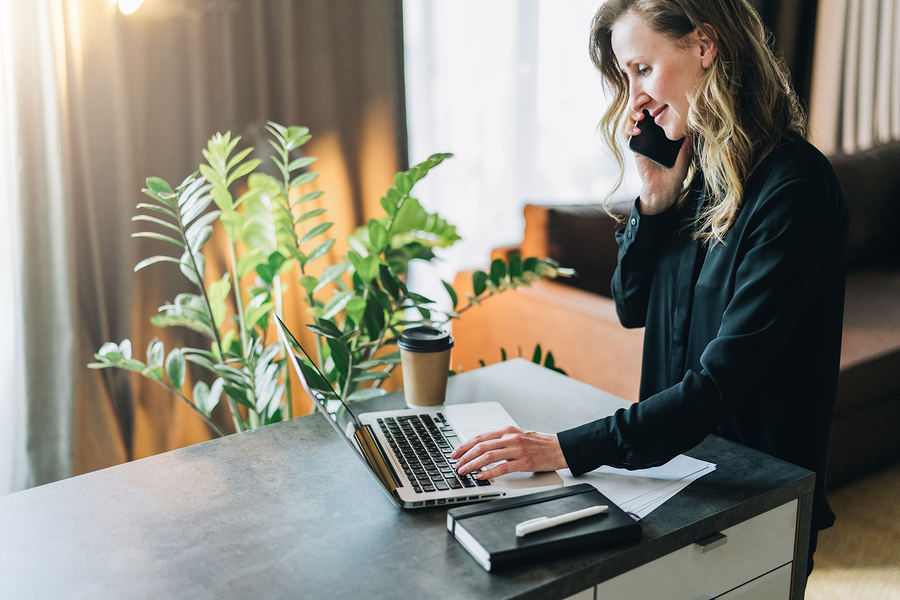 Thanks to the growing speed of home internet connections and the equally growing number of jobs you can do through a computer, telecommuting and working from home at a job you never visit once is on the rise.  There's really no beating the convenience of going to work with a zero-minute commute time, of being able to make your own food for lunch and breaks, or of setting your own schedule so long as you can meet all your deadlines.
However, working from home also has its drawbacks.  No job is perfect, after all, and in this case the biggest thing is to spend some time away from the computer.  There are a few ways you can do this, and it's in your best interest to at least consider sticking with them.
Create Work And Home Boundaries
You may be using the same computers, devices, and home internet connection for work and for play, but if you're not careful you can end up trying to use them for both at the same time.  You might try to set work aside to keep up with your latest obsession, or you might ignore your social life because you're on a roll with your current work project and you just need a little more time to finish it off.
Maybe this works for you, but the odds are better that juggling like this is making it harder to work and to play.  That's why it's a good idea to create solid boundaries between your job and your home life, maybe by setting aside one room and one computer for work or dressing up when you're on the job even if no one can see you.
Keep Track Of Your Mental Health
Working from home can be very isolating, especially if you live alone.  However, social contact is an important part of keeping your mental health up, especially if you tend to suffer from anxiety or depression.  These conditions can become worse by working at a regular job depending on your coworkers and your boss, but they can also become a problem if you stay at home and keep working when you should be spending time with others.
Choosing the right home can make a big difference in a lot of ways.  A good location with access to a fiber line can give you a fast home internet connection that helps you keep up with assignments and chat face-to-face with your coworkers, plus you might not feel as isolated when you live in an apartment complex downtown as you would if you lived alone in a suburban house.  Remember, when you work from home, choosing your home becomes a workplace decision.