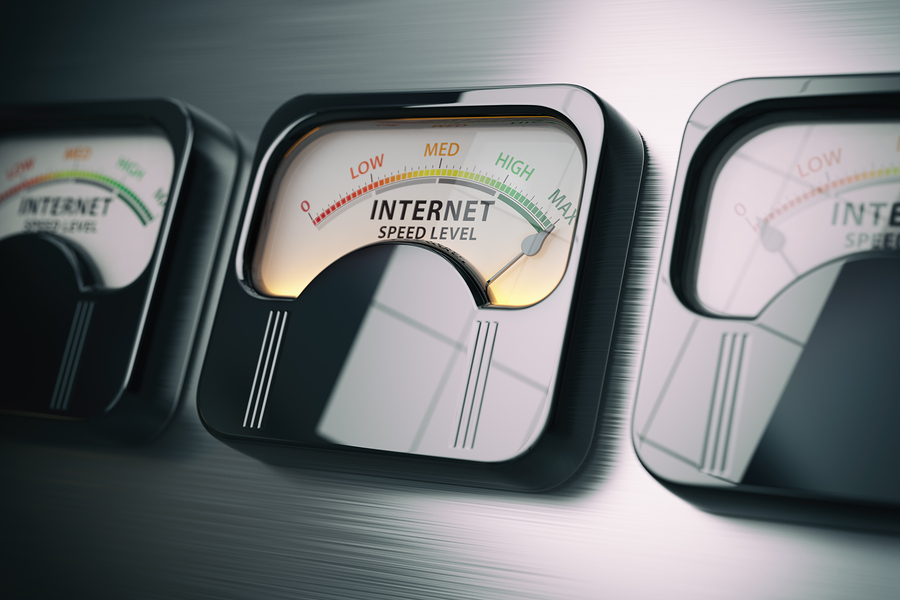 Choosing a new place to live isn't' always easy, and residents of San Antonio have plenty of choices available to them. They'll look at a lot of different things, and amenities will be among them. One of the most important amenities has actually reached the point where it's become more of a necessity – high-speed internet.
Believe it or not, those looking for a place to live do indeed consider their internet connectivity options when doing so. As a result, it's important for property managers to know just what they should be offering to their potential tenants in terms of the internet.
There are a few factors that impact a choice of high-speed internet options and knowing what makes a provider stand out as a good one is important. Here's a look at some of the main things people expect from their internet provider.
Speed – Speed matters, and being able to know that a connection offers lightning fast speeds helps users know that they're getting the best value and best speeds for their money.
Reliability – A dropped connection can be frustrating, and at the wrong time can be almost catastrophic. The best internet connections will be reliable and give users the peace of mind that they can start projects without losing service.
Dedicated Connections – Tenants in an apartment building or community space may be using the same internet provider. However, that doesn't mean that their internet service should suffer when someone else begins using the net as well. Shared connections mean slower speeds during peak usage hours. Dedicated connections maintain speed no matter what's happening.
Symmetrical Speeds – Upload speeds are often a fraction of what download speeds are. That doesn't have to be the case, and symmetrical speed plans let users blaze through any project, stream video, and more. Symmetrical speeds are a key part of what good internet is today, and it's important that they be in place.
Cost – Costs are always in the minds of consumers, and taking steps to lower pricing for internet is important. Options like our community rewards plans can help keep the cost of internet lower than you might think.
When reviewing high speed internet options, these are the primary factors that will make a difference. Obviously, speed is one of the first things that people look at, but there are a lot of other things that can go into creating a truly remarkable internet experience. With each them in place, tenants will be happy and fully satisfied with their internet provider where they call home.